North East vintage prints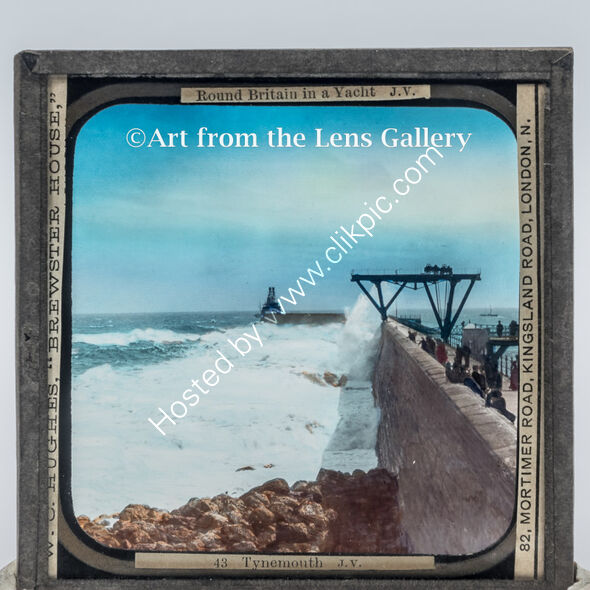 A delightful atmospheric Magic lantern glass slide by W C Hughes .
Capturing the drama and workings of the original Tynemouth Pier before it was destroyed by a series of storms by 1897.
Based in Brewster House, Mortimer Road London from 1883 to 1933, this image was the possible work of the firm of James Valentine.

Price includes UK postage only.

For areas outside the UK, please ask before purchase due to changing custom regulations.